Hair loss is an embarrassing affliction that affects many individuals and leaves them insecure about their appearance.
While genetics play an important role in hair health and balding patterns, another important and overlooked factor in hair growth is your choice of diet.
Hair growth is linked to the presence of certain nutrients in the body and a concentrated presence of these can adversely affect you, leading to hair loss and possible baldness.
Here is a list of dieting mistakes that may lead to hair loss:
   1. Consuming foods with high levels of mercury:
High levels of mercury are associated with hair loss. One of the most common sources through which we consume mercury is fish.
Some fishes are particularly mercury-rich and need to be avoided. This includes sushi, mackerel, swordfish, and certain tuna.
You can replace these with shrimp, salmon, and light tuna as these carries lower mercury content.
   2. Consuming foods rich in processed sugar:
Processed sugar has many adverse effects on the body and deteriorating hair and nail quality is one of them.
High sugar intake leads to an increase in blood glucose which means the body has to produce more insulin.
This further leads to an increase in androgens, or male sex hormones, which can result in shrinking of the hair follicles and eventually lead to early baldness.
   3. Low protein diet:
The basic building block of hair is the protein called keratin. Thus, insufficient protein intake means that you are at a higher risk of hair loss.
Lean meat can be an adequate source of protein. Vegetarians can opt for lentils, spinach, beans, and tofu as sources of protein.
   4. Consuming high-glycemic foods:
High-glycemic foods easily break down into sugar. These foods are thus very harmful to hair health and growth.
Increased sugar consumption will lead to increased insulin and androgens in the body which of course adversely affects hair health.
High-glycemic foods include pasta, starchy white bread, and pancakes.
   5. Having an excess of vitamin A:
Vitamin A is important for healthy eyes and sharp vision. However, excessive intake of vitamin A can lead to hair thinning and hair loss.
   6. Calcium deficient diet:
Calcium is an important requirement for healthy and lustrous hair. Calcium deficiency can lead to adverse effects on hair and nails. Your diet could benefit from calcium-rich foods such as milk, cheese, and other dairy products.
   7. Low intake of zinc and iron:
Iron and zinc too facilitate hair health and need to be included in your diet.
They help in keratin formation which is important for hair growth and health. Seafood and red meat are rich in iron and zinc, and beans are also a good source of these nutrients for vegetarians.
Healthy hair is a great confidence booster and a sign of general good health. An improved diet can not only lead to better hair but can also enhance your overall physical health. Make sure to avoid these dietary mistakes so that you can sport healthy hair.

If you have been experiencing hair fall for a prolonged period of time, feel free to check out Ali King Hair Regaining. 


Ali King - All Natural Ingredients
- Made In Singapore
- GMP Certified
- Suitable for Vegetarian
Featured Product: Ali King Hair Regaining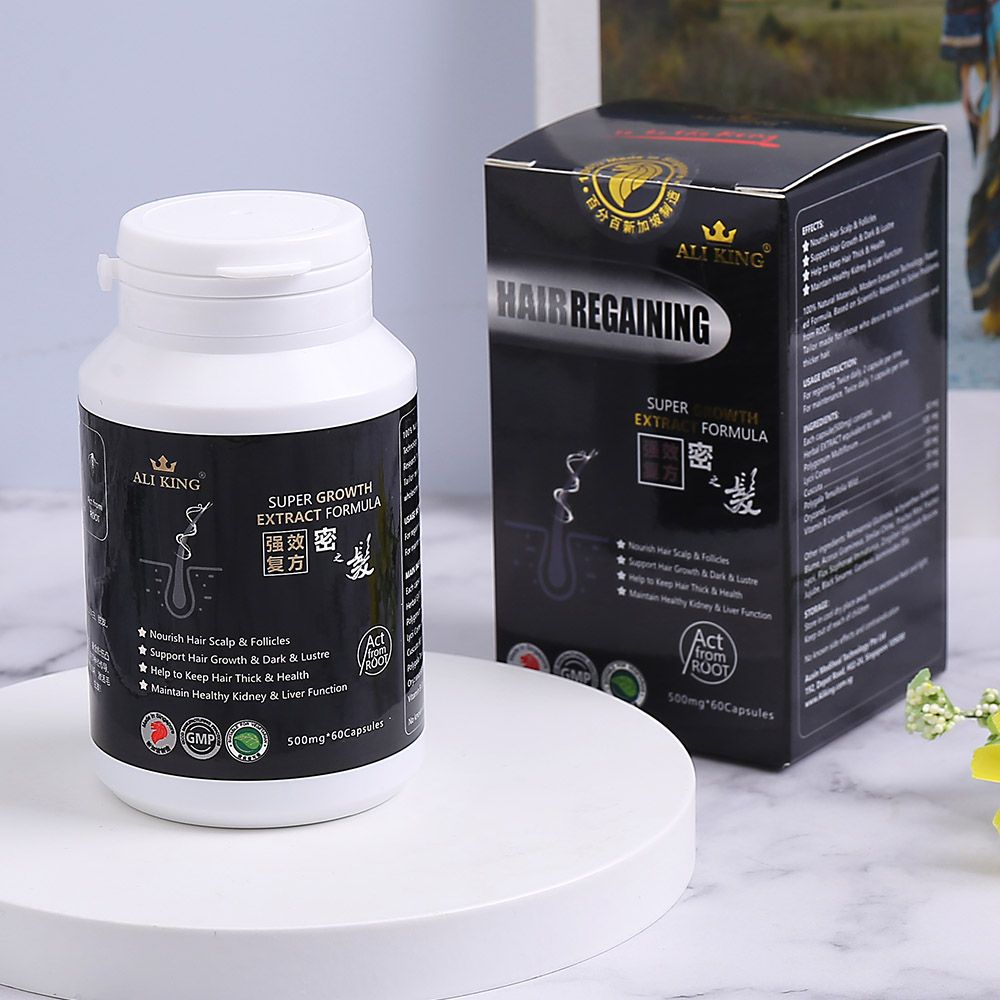 ✨Super growth extract formula- Ali King's Hair Regaining is aimed to solve hair problems from the root. Made with 100% natural ingredients and using modern extraction methods, this product is tailor made for individuals who wish to regain wholesome and thicker hair!✨
💯17 key natural ingredients designed to prevent hair loss and promote healthy, strong hair growth